You can Make this hamster Walk! Hold Shift and press J,K,L, or I.

You are in Section 1 of this site. To go to section 2 ("The educational section") click here(note: some of the above links will also redirect you to section 2).




Digital Photos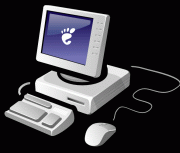 Now that my mom has a digital camera we have been taking most pictures digitally although we still have some film cameras. As with all digital photos the ability to take large amounts of pictures creates many more bad pictures that just don't turn out so i will sort through them and just leave the bad ones out. The pictures will be sorted into Category by Year and month, newest first.


2004

Month
General Description


February

These are just a few nice pictures of outside.


January

These are pictures from my sister's field trip and some other stuff.

2003

Month
Short Description


December

Lots of Christmas Photos.


November

Lots of family party photos and some field trip photos.


May

Randi's birthday and some other random photos.


April

Just some random photos.