You can Make this hamster Walk! Hold Shift and press J,K,L, or I.

You are in Section 1 of this site. To go to section 2 ("The educational section") click here(note: some of the above links will also redirect you to section 2).




Future Plans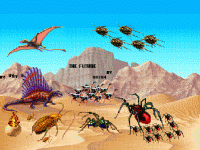 Well i don't really have any set plan for the future, but i can make some generalizations. I plan to finish school and get my BS in Computer Engineering at PSU (Pennsylvania State University). Then i am going to look for a good job doing something i enjoy somewhere. Then one day i am sure i will meet someone i love and get marrie have a family and all of that. Then one day i will finally be able to retire, then i am just going to relax and enjoy myself and until God takes me home. Remember, life should be fun, enjoy it :-).


Vertig.